Work we've completed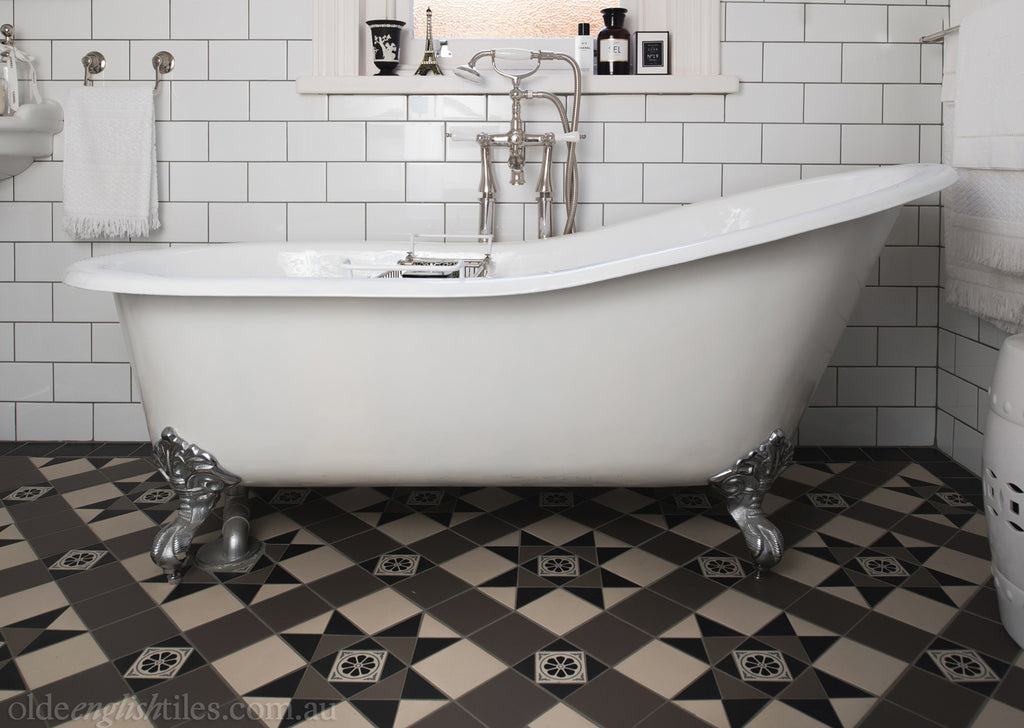 Olde English Tiles™ has designed thousands of Heritage, Art Deco, Federation and Victorian bathrooms around Australia with as much care and rigour as we do our exteriors and for good reason; they are more than just a place to wash our bodies clean. They symbolize purity, cleanliness, innocence-if you like. The act of bathing is an act of renewal; it lifts our spirits, relaxes and invigorates us. It makes us feel human again.
Our tessellated and mosaic tiles, which are are extremely safe, inherently slip resistant, and perfectly suited to underfloor heating. Because there is a such a vast choice of patterns and colours, they can be adapted to any size or shape of room. When combined with the company's extensive range of plain subway wall tiles and Federation and Victorian wall tiles, you can achieve a look that's casual or formal, rustic or grand, authentic or simply sympathetic. The sky truly is the limit when it comes to the arrangement of these tessellated patterns.