Work we've completed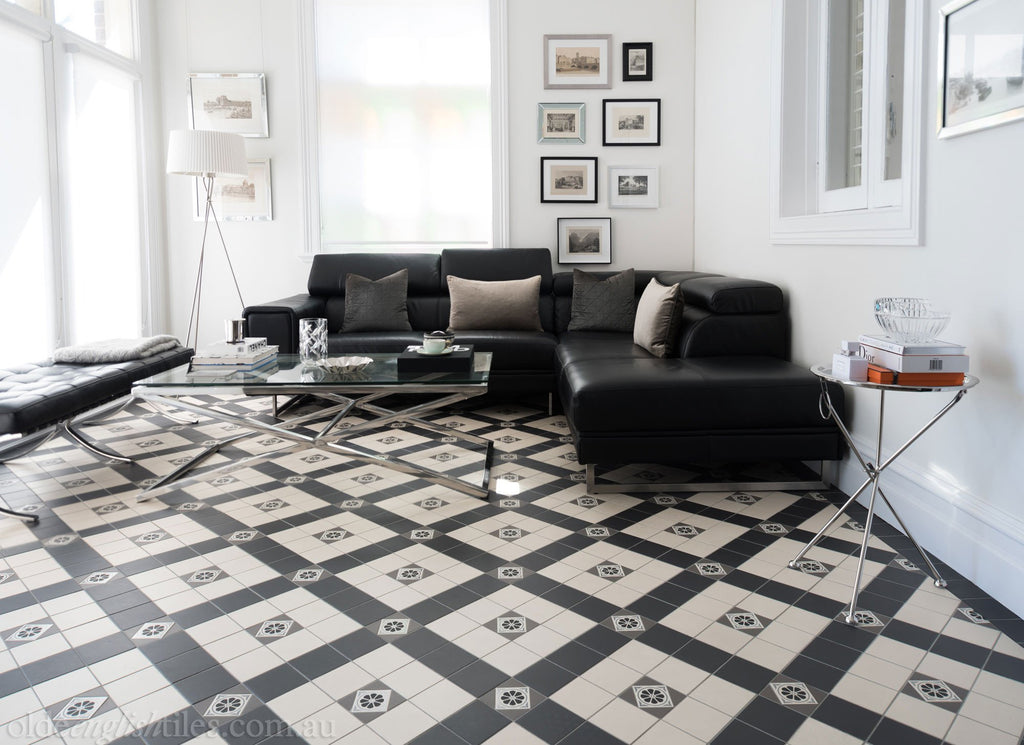 Kitchens: With the popularity of cooking programs on television it's clear that Australians are rediscovering a passion for food and its preparation. More than ever the kitchen is the heart of the home. Make it look as good as it smells and feels by whipping up a warm and welcoming tessellated floor from OETA that's as strong, safe and stylish as a certain larger than life food critic.
Dining Rooms: Once you've made that perfect meal you want to enjoy it with family and friends in a perfect setting. But accidents can happen; some pasta sauce, red wine, coffee spilled on the floor. It's not a drama. OETA's tessellated floors just wipe clean.
Lounge / Family Rooms: Cool in summer and warm in winter, vitrified porcelain tiles by Winckelmans of France, Used to create OETA's tessellated floors, are the ideal choice for your living room floor:-elegant, with a vast range of patterns and colourways; durable; non-slip and hygienic ( they won't harbour dust-mites or pollens ).
Hearths: Nothing beats the feel of a warm, cozy fire during the winter months. The Olde English range of hearth tiles combines tessellated patterns, classic vitrified mosaics and vividly coloured plain gloss tiles in two sizes, plus printed and embossed decorative tiles-single or multi coloured. You can even have a design hand-painted to your requirements.