Heritage
Victorian & Federation Wall Tiles
Authentic period features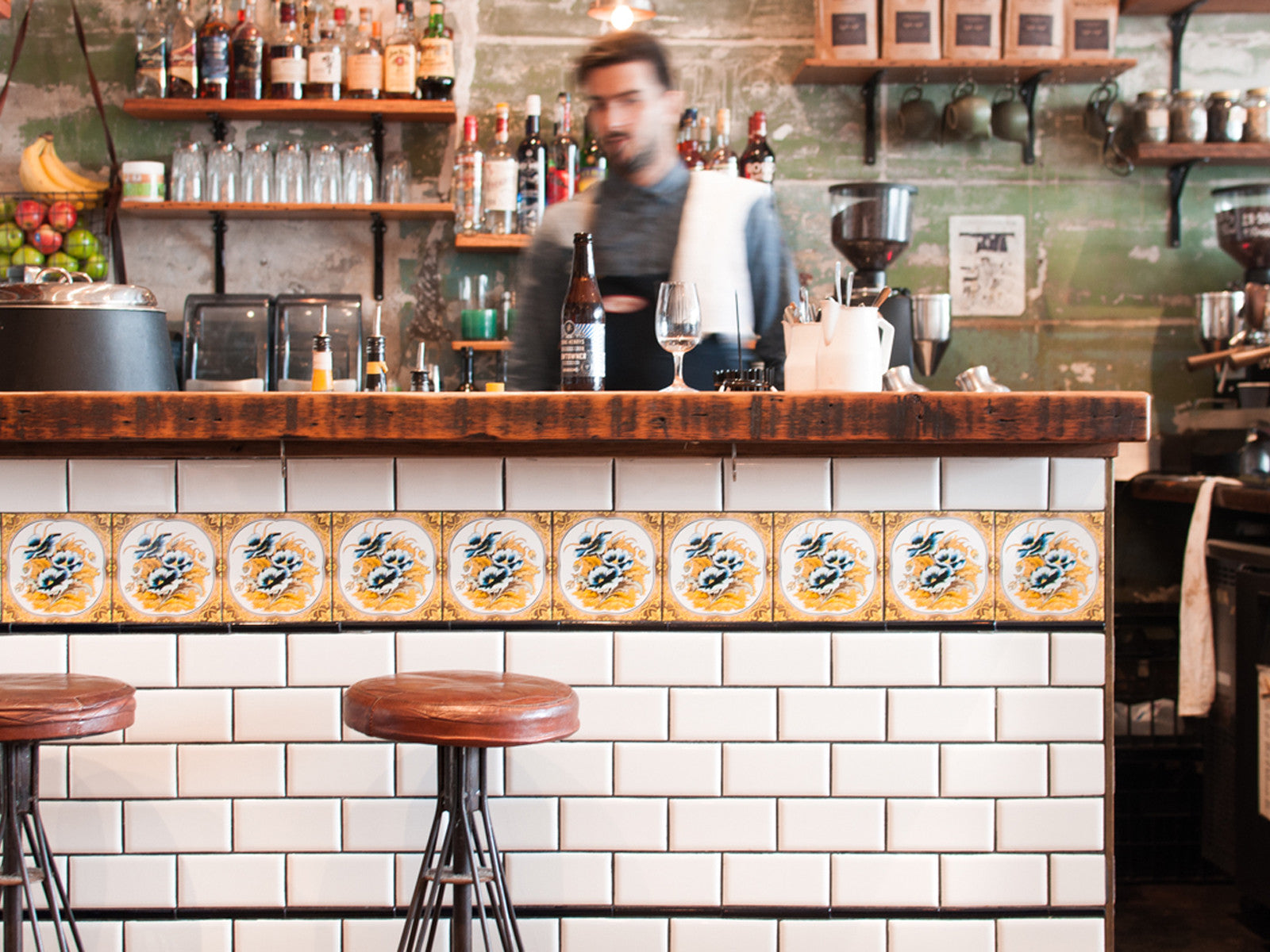 About
Authentic replicas of heritage designs, colour coordinated across all formats, including: friezes, caps and skirting tiles. Suitable for a wide range of period homes and commercial premises. Locally manufactured, so no lengthy lead times.
Features
What sets our Heritage wall tiles apart
Victorian and Federation

Designs for a wide variety of styles

Whether Gothic Revival, Boom Style, Arts & Crafts or Art Nouveau, you can find the right style and colour of decorative frieze for your home or commercial situation.

Prints, embossed, capping

Colour coordinated across all formats

A wide selection of colours, sizes, patterns and textures, including friezes, caps & skirting tiles suitable for residential bathrooms and kitchens, plus commercial projects: shop facades, pubs, cafes & restaurants.

Historically authentic

Based on authentic heritage tiles

Our decorative borders are high quality replicas of original Victorian & Federation designs, enabling you to achieve the correct look for your period renovation.

Custom-made tiles

Perfect for residential or commercial projects

After a custom profile or looking to match an exisiting feature tile? Our Sydney based factory means we can reproduce your original design without the inconvenience of lengthy production lead times & minimum quantities.

Local Manufacture

Get your tiles sooner

Produced at our Sydney factory means you are not affected by lengthy shipping delays, and you are supporting an Australian company & Australian workers.

Fourteen Colours

Hand-glazed heritage colours

From black, white & vanilla to heritage brown, green & burgundy, plus greys, blues, honey & more. All products available in all colours. Select product and scroll to see colours.
Want to talk to an expert?
We've been doing this for decades. Come into our showroom now.
Inspiration
Recent projects.
Lane Cove bathroom

The Toorak continuous pattern and border breathe warmth onto the flo...

Porch and Parlour, North Bondi

Our classic poppies fireplace tile are paired with a simple black and w...
Products
The best of our Victorian & Federation Wall Tiles
Plain Wall, Hearth & Feature
Plain Walls: Our wall tiles are available in 4 sizes/shapes and several textures, suitable for traditional & modern residential & commercial projects. Hearth: Enhance the drama and charm of your fireplace by combining these 150x75x8mm & 150x150x8mm hearth tiles with our period decor tiles. Feature: "Kakadu" is a 100x100mm embossed feature tile suitable as a highlight in a wide variety of situations.
150mm Strips
Our large range of strips - listello style & decorative - are suitable as accents in combination with our printed tiles, embossed patterns or as single decorative highlights. Renovating a Victorian cottage, an Art Deco pub, or a contemporary styled cafe? There are myriad options here to achieve your design vision.
150mm Capping, Coving & Round Edge
Capping: Capping tiles are key feature of period bathrooms and popular for the commercial facades. They add character to a tiled wall as well as being practical. Coving: Coving are hygienic, practical & stylish; internal coves make it easier to clean. By eliminating sharp edges on nib walls & niches, external coves make life easier and safer.  Round-Edge:  Nib walls, niches, reveal windows - all benefit from the use of round-edge tiles.
150mm Embossed
Our huge range of floral & geometric decorative embossed & tubeline tiles cover styles from late Georgian through Victorian, Art Nouveau/Edwardian to Art Deco and Country. Suitable for bathroom & kitchen friezes, stair risers & fire hearths.
200mm Strips
A large range of decorative & listello-style, these strips are ideal either as single decor accents or in conjunction with patterned frieze tiles (printed or embossed). The 200mm length is a more contemporary size, but can be used wherever decor accents are required.
200mm Capping & Coving
Capping: With the increased popularity of subway tiles and sophisticated rustic styles like the Hamptons-look, capping tiles have made a comeback. Our 200mm capping tiles are available in a variety of profiles - traditional, rustic and modern, to suit a wide range of interior design types.  Coving: Practical, hygienic & stylish, internal & external coving tiles are the perfect solution to myriad design & maintenance problems.
200mm Embossed
Our range of geometric & floral embossed tiles allows you to effortlessly blend period and contemporary styling elements to achieve an on-trend interpretation of traditional architecture. Today's popular large format rectified wall tiles are transformed by combining them with these hand-glazed decorative border tiles full of period charm.
FAQs
Frequently asked questions.
How high up the wall should I tile?

A quick guide:

Victorian bathroom walls were divided into three sections: 150x150mm tiles (plain, decorative, or a combination of both) from floor to dado height - approximate 1 metre high, terminating with a frieze and capping; 150x75mm plain brick bonded tiles continuing up the rest of the wall but finishing about 300mm short of ceiling. The final section was tiled with a richly patterned frieze of embossed or printed tiles plus a capping tile and sometimes with additional trim tiles. The best examples of this sort of treatment can be seen in the various bathrooms at Rippon Lea House in Melbourne.

Federation bathroom walls were more simply treated, which undoubtedly explains why this look has been the dominant one in the restoration of period bathrooms. Bathroom walls were generally tiled in 150x75mm white 'subway' tiles, with a contrasting coloured skirting tile at the base and a matching frieze and capping at a height of approximately 1800mm. Decorative friezes usually depicted floral motifs with a strong Art Nouveau styling. Occasionally the plant forms were specifically Australian. Waratahs and flannel flowers in particular lent themselves to an Art Nouveau treatment.

This is a very general rule, and there were many exceptions to this approach, as there are now.

Which tiles suit my style of house?

The decorative styles of the Victorian era were extremely diverse. Apart from the taste for Gothic Revival styling, the innovation of the international trade show which started with the Great Exhibition in 1851, exposed the public to the decorative arts of the whole world.

Subject matter was extremely varied, including everything from mythological, historical and literary to animals, insects & flowers. Inspiration also came from different cultures, e.g. Persian, Turkish, Indian & Japanese art had a strong influence on the decorative style of people like William Morris.

Prints: Do they come in other colours?

Several of our printed frieze tiles, notably 'Persia' and 'Baroque' are available in a wide variety of colours that coordinate with our standard subway glaze colours. Most other multi-coloured prints, such as 'Birds & Berries' or 'English Rose' are only available in one colourway on either a white or vanilla base.