Mosaic
Mosaic Tiles
For old world inspired floors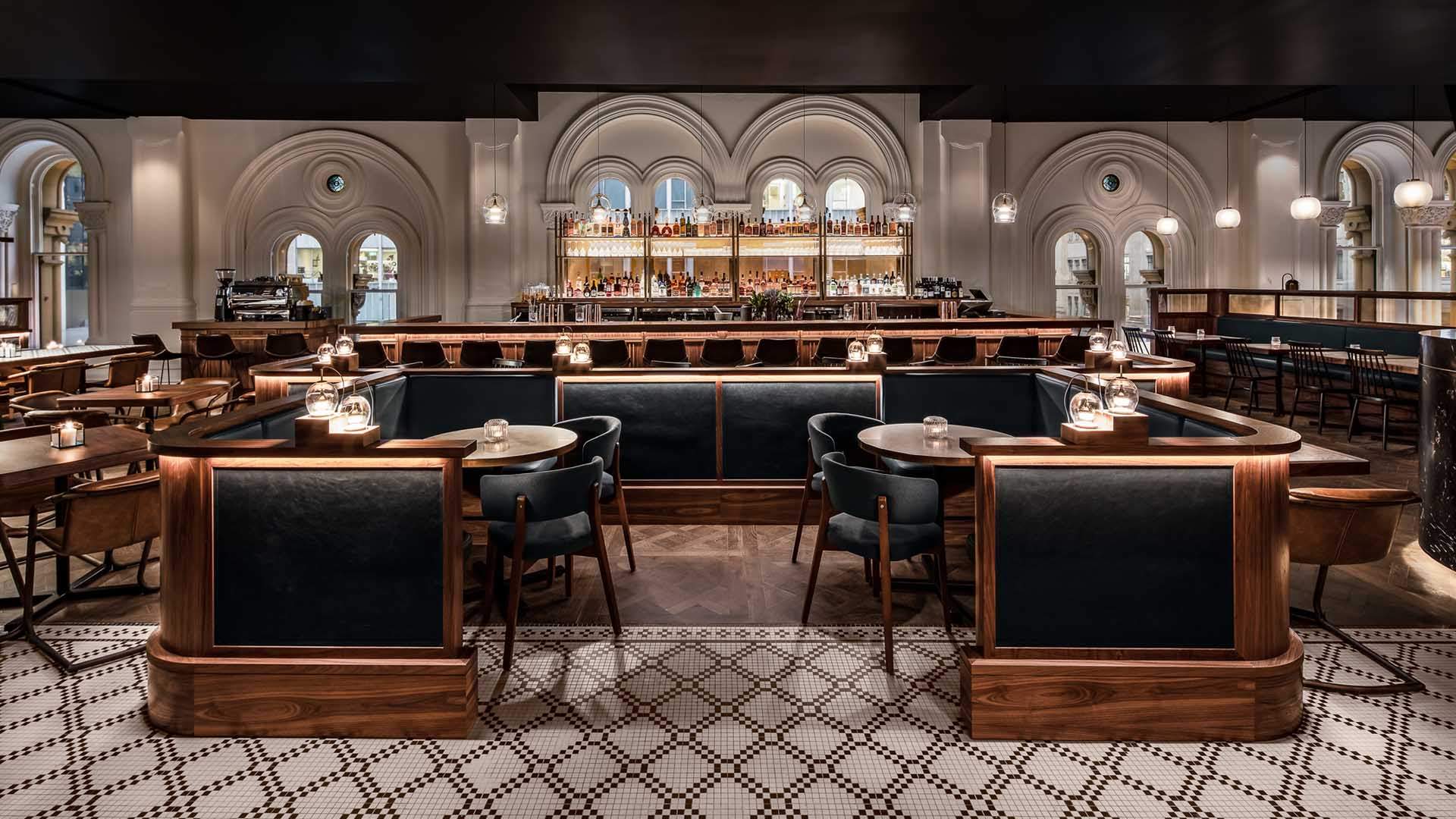 About
Create a stunning and practical space with Olde English Tiles' porcelain mosaic tiles. With over 32 colours to choose from, our mosaics are perfect for your bathroom, kitchen, front entrance, and beyond. 

Features
What sets our mosaic tiles apart
Vitrified porcelain

Meets or exceeds industry standards

Strong, durable, slip-stain-scratch resistant, with colour that goes all the way through, and so dense that sealing is not necessary in most cases.

Historically authentic

5 generations of family tradition

Authentic heritage product with a 120+ year history of continuous French manufacture has resulted in a vast repository of knowledge and skill - your guarantee of quality. These tiles are defined by beauty, not fashion.

Hundreds of patterns

Infinite design possibilities - traditional & modern

We have a pattern for virtually every conceivable situation, location, budget, design brief. There's nothing that can't be achieved with our mosaic collection.

Huge colour range

Unlimited scope for commercial/residential design

32+ plain & 26 speckled colours across 24 format shapes and sizes, these porcelain tiles can be used in any type of heritage or contemporary project.

Floors & walls

Suitable for internal, external and pools

This exceptional range of vitrified porcelain mosaic tiles is suitable for residential and commercial application: paths/verandahs, bathrooms/laundries pools, bars, bistros, boutiques, shopping arcades.

Locally sheeted patterns

Customisable to suit your decor

Local sheeting means you can select a pattern and choose colours from our huge range without the inconvenience of lengthy production lead times & minimum quantities.

Mosaic mats

Permanent, practical corporate signage & logos.

We can provide bespoke mosaic patterns that permanently brand your company HQ, restaurant or bar. Corporate signage, mosaic welcome mats and entry panels are just some of the options available.
Want to talk to an expert?
We've been doing this for decades. Come into our showroom now.
Inspiration
Recent projects.
Products
The best of our Mosaic Tiles
Special Feature
Designer Series
Olde English Tiles partnered with Sydney architect Scott Weston to produce a series of modern mosaic tile designs that enable a homeowner or specifier to work with different tile shapes (hexagon, round and square), opening up greater possibilities than just tiling a bathroom floor. Fascinated by items belonging to natural history, the collection features gemstone shapes, crystal formations and camouflage patterns that borrow on the cellular st...
Mosaic Patterns
Scroll products to see border options. Sizes: 20 - 20 x 20mm Square, 25 - 25mm Hexagon, 50 - 50 x 50mm Square & 50mm Hexagon, 18 - 18mm Rounds  
Art Deco Tapestry
Tapestry mosaics are a quintessential part of Art Deco floor styling. A popular choice for Inter-war housing, especially apartment blocks, shops, pubs and civic buildings, the simple patterns of Tapestry mosaics have an energetic, informal quality that reflects the spirit of the Jazz Age, while the earthy colours suggest a return to nature. Scroll products to see 3 colourways.
The Seasons Collection
Inspired by nature and the profusion of colours that blossom at this time of the year, SUMMER is a celebration of everything great about Australia in the summertime. Available in four sizes & shapes and six colourways, there is something for everyone & everywhere, from bathrooms to bars, pools to pubs. Make your space come alive with SUMMER.
Colour palette
Colour range
Bring your personal vision and style to bear on our huge range of patterns to create a bespoke design that coordinates perfectly with your home's unique decor. With a palette of over 30 plain and 25 speckled colours there's nothing you can't achieve with our mosaic range.
How to
Tips from a Designer.
Why Choose Us?
The first, and still the best.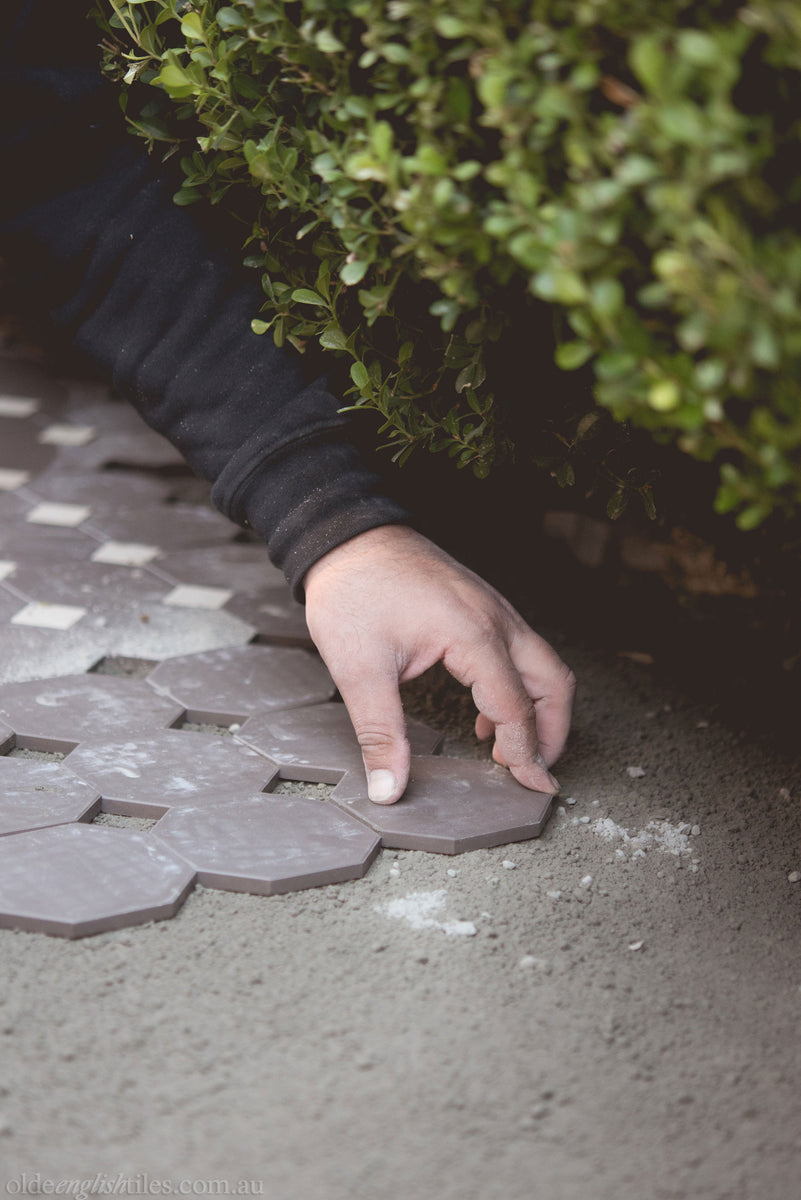 Established In 1982

In 1970 our founder, Antonino Gaudioso reintroduced the lost art of tessellated tiling to Australia. In 1982 the Olde English Tile Factory was established. Today we are recognized as the leading authority in the field.

Dedicated Installation Team

Quality tessellated tiles require quality installation. It's for this reason that we operate our own installation division, staffed by experienced tilers who specialise exclusively in heritage projects.

Trusted By The Best

OET has been engaged by all levels of government, leading architects & designers, heritage councils, church and academic institutions. Our work on the restoration of thousands of period buildings is your guarantee.

Endless Possibilities

To complement our huge range of floor tiles we have an extensive range of plain & decorative wall tiles suitable for any type of heritage project. We offer the ability to create a complete environment - from top to bottom.

An Artisan Approach

For decades we've been hand glazing wall tiles in authentic heritage colours, and fabricating tessellated patterns to your specifications. We can also provide you with bespoke mosaic patterns, plus encaustic tiles.
We highly recommend Olde English Tiles. From our initial consultation with Steven and Tony to the laying of the tiles was done professionally and efficiently. We are so pleased with the result. It looks amazing. Thanks Steven. Julie and Derek

Dom from Olde English Tiles was so easy to deal with - from the moment we walked in, to the time our tessellated tiles were laid! Olde English Tiles provide quality product, excellent service and great value for money. Would highly recommend using OET for anyone looking to add old-world charm to their home.

I would highly recommend Olde English Tiles to anyone who wants quality with professionalism, as well a team who go above and beyond to make sure the result is perfect!. Steven and Tony were exceptional, from design to final execution. As our pathway was going to be built new, there were several issues we were unable to understand, Steven and Tony would come to site and liaise with our builder so all levels and entry steps were exactly where they needed to be, in order to create our beautiful feature pathway! We love it!
FAQs
Frequently asked questions.
Do your porcelain mosaic tiles come sheeted?

Yes, it is standard for mosaics to be sheeted. Even if you wish to have one of our standard patterns customized to suit your decor, it will be sheeted. A standard sheet size varies slightly, due to the size and shape of the 'seeds', but is approximately 300x300mm.

Can your porcelain mosaic tiles be used on walls?

Yes, mosaics are a very versatile form of tiling and can be used on virtually any horizontal or vertical surface. Our vitrified porcelain mosaics are suitable for the walls of bathrooms, swimming pools, columns and the facades of buildings.

Can we customize a standard mosaic tile pattern with our own choice of colours?

Yes. All our patterns can be modified by replacing the standard colours with others from the range. There are 32 plain and 26 speckled colours in the range to choose from.

Can you replicate a tile pattern I've seen?

In most cases we can. It depends if the pattern to be replicated consists of shapes that are standard to our collection. There are over 16 shapes in our mosaic range. N.B. not all shapes in all colours are kept in stock. Lead time is 12+ weeks.

Can they be used outdoors on verandahs or paths?

Yes, our mosaics are made from dry-pressed porcelain that is fired at approximately 1,200 degrees celcius. They meet or exceed all European standards, including those for impact, abrasion and slip resistance.

Vitrified porcelain mosaics have been used on the paths and verandahs of period homes since the late 19th century and are able to withstand heavy foot traffic. One of the best examples of a mosaic floor - in a public space - is that of the Block Arcade in Melbourne's CBD, laid in 1893 and still looking spectacular today.

What are the options of patterns/colours/sizes?

Olde English Tiles has a library of hundreds of mosaic patterns that can be realized using our unique collection of vitrified porcelain mosaics, which are available in 32 plain & 26 speckled colours and over 16 shapes & sizes, plus 17 accessory and anti-slip tiles including coving, step treads and round edge pieces. There are nearly 70 standard patterns shown on our website, which are only the tip of the iceberg. As you can see, the variations are unlimited.

Do your porcelain mosaic tiles need to be sealed?

Olde English Tiles are the exclusive importers of Winckelmans complete range of fully vitrified unglazed porcelain mosaics. They have a porosity level of 0.1% - 0.5%, which is lower than the European standard required for porcelain mosaics. This level of porosity means they are virtually impervious to staining. Winckelmans advise that sealing is optional but not necessary. If you elect to seal these mosaics it is recommended that it should be done a few days after they have been laid and after the cement film has been thoroughly removed. Only use a quality sealer designed for use on vitrified porcelain. Just to reiterate - sealing is optional.
Articles
Want to learn more?
how to guides

Mosaic Bathroom Tiles – Everything Yo...

Table Of Contents: Different ways you can use mosaic tiles in a bathroom An overview of the finishes of mosaic bathroom tiles Key installation considerations Grout application ...

how to guides

Mosaic Tiles - A How To Guide

Mosaic tiles can be used to add texture, colour and vibrancy to your home – here's everything you need to know in order to choose well. What are mosaic tiles? Small tiles, usua...