Hearth
Fireplace and Hearth tiles
For a cozy and inviting tiled fireplace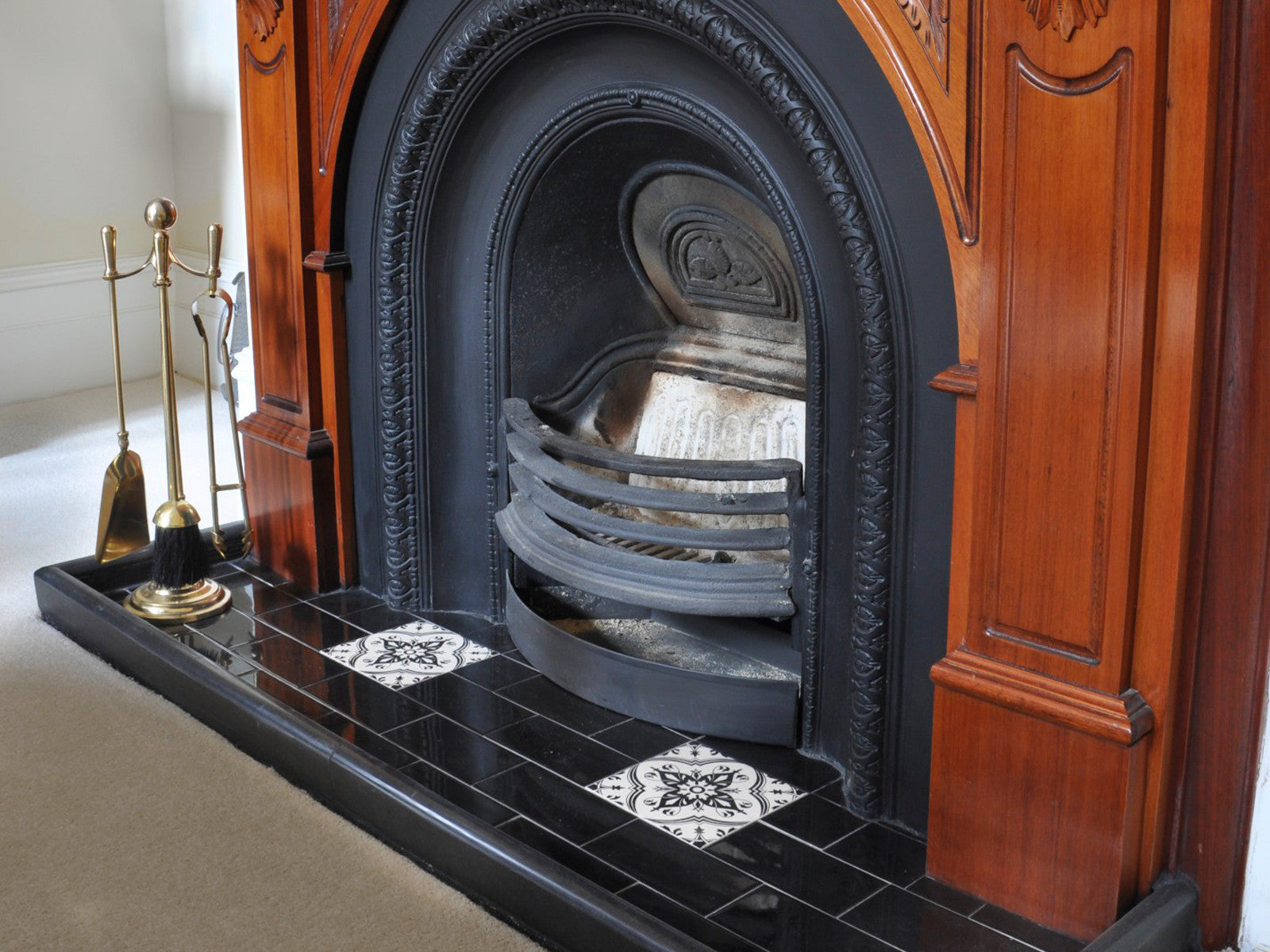 About
Our range of fireplace tiles includes subway tiles in a wide range of traditional colours, plus authentic replicas of 150x150mm heritage feature tile designs. Suitable for a variety of period homes.
Features
What sets our Fireplace and Riser tiles apart
Locally manufactured

Plain & decorative features

Includes subways in a wide range of traditional colours, plus authentic replicas of 150x150mm heritage feature tile designs. Suitable for a variety of period homes.
Want to talk to an expert?
We've been doing this for decades. Come into our showroom now.
Inspiration
Recent projects.
Products
The best of our Fireplace and Hearth tiles
Fireplace Glazed
Whether you have an iconic inner-city terrace or a gracious Federation bungalow in the suburbs, you can create a dramatic and authentic statement by combining these quality replica 150x150mm Victorian and Edwardian decor tiles with our 150x75mm subways in bold heritage colours.
Tessellated
From Victorian times right through to the 1930s, tessellated tiles have been used in a wide variety of situations - from pathways to bathrooms. Why not fire hearths? Valued for their durability, strength and resistance to thermal shock these tiles are the perfect choice for your period fireplace.
Mosaics
An original fireplace in the living room or bedroom acts as a focal point and lends period charm to the ambience. Our mosaic range of hearth tiles features restful pastel-toned hexagons to suit Edwardian bedrooms, and boldly coloured geometric patterns for Inter-war apartments and cottages.
Encaustics
Our French porcelain continuous encaustic patterns are inspired by the country's rich cultural heritage - from the Gothic cathedrals of Chartres and Reims to the exotic souks of Fez and Marrakesh. These encaustics will not only enhance the look of your period fireplace, but are eminently practical.
FAQs
Frequently asked questions.
What tiles are suitable for my period fireplace?

The hearth of a period fireplace may be tiled with a variety of products ranging from carrara marble to tessellated tiles and 150x150mm continuous encaustics, but the most popular was 150x75mm glazed ceramic tiles in rich colours such as emerald green, China blue and burgundy, with 150x150mm glazed decorative feature tiles set into the plain subways. Glazed tiles were favoured as they were easier to wipe clean. The same decorative feature tiles & 150x75mm subways were employed in the cast-iron fire surrounds.

What patterns are appropriate for Victorian and Federation fire surrounds?

The fireplace tiles used during the Victorian era cover a wide variety of subjects, however floral patterns were the most common. All of the 150x150mm designs shown are suitable for Victorian fireplaces, although the "Birds & Berries" and "English Spring" are more suited to an Edwardian setting. Our single coloured glazed embossed tiles are an alternative to the colourful 'transfer' feature tiles. The Art Nouveau style tubeline designs are ideal for Edwardian and Federation interiors.

Do they come in other colours?

Apart from the "Classic Poppies" design, which is available in two colourways, the only patterns available in a variety of colour options are "Persian" and "Ribbon Rose", which are screen-printed to order at our Sydney plant. All other designs are transfers and are available on either a white or vanilla base tile. Our embossed & tubeline designs are available in the same glaze colours as our classic Subway range.

Can you replicate the tiles I have on my fireplace?

If you have a fireplace with damaged 'transfer' style feature tiles, it may be possible for us to have replicas made. However, the original tiles need to be either a single (see "Persian", "Ribbon Rose") or a two colour pattern (Classic Leaves).