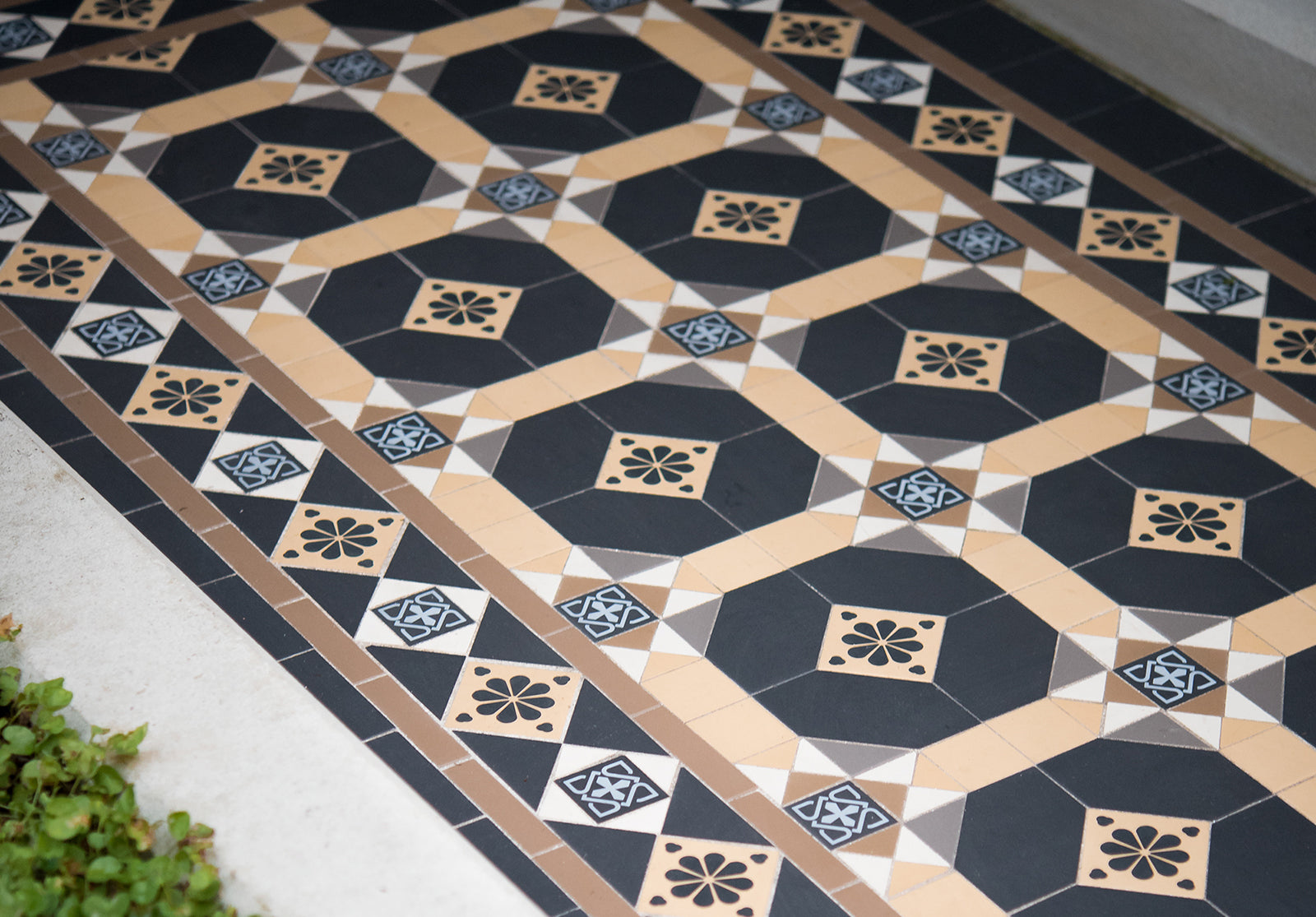 About
Olde English Tiles has been screen-printing 'encaustic' tiles since 1984. These designs are based on the encaustic tiles incorporated into the original Victorian tessellated floors as highlights, and have been used in numerous prestige restoration projects worldwide.
Want to talk to an expert?
We've been doing this for decades. Come into our showroom now.
Products
The best of our Feature Encaustics